The PETSinc fostering program is an extension of our Vet Clinic.  Foster families provide our veterinary staff extra support and vital care to pets going through a stressful or emotional transition, surgical recovery, special needs medical care in need of a quiet place to heal, or a mom and her babies experiencing brand new life together.  We do not foster for the public – only animals accepted through our intake procedure who are then our legal responsibility. In exchange for short-term housing and transportation of fostered animals, we provide necessary veterinary care, food, linens, and loan carriers/pens, kiddie pools, and other supplies.  Fostering can be a greatly rewarding experience for the entire family.
Helps de-stress and socialize pets in preparation for adoption
Teaches a pet he/she is loved and can trust humans
Helps us create assessments for better and lasting adoption experiences
Teaches your kids benevolence
Helps save a life by opening up shelter space for another rescue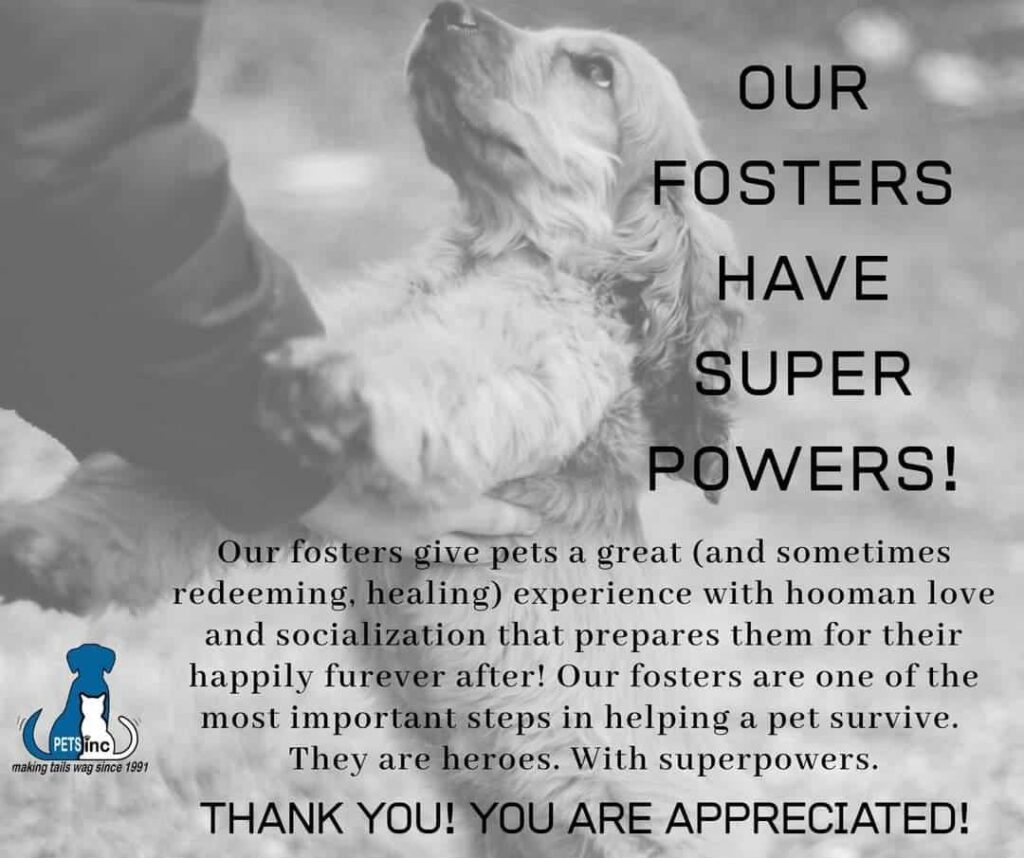 Sign up for our newsletter
Sign up for our monthly newsletter to hear the latest success stories, veterinary updates, and hear about our available pets. 
Vet Hospital & Clinic Hours